There's a new aged care facility in town, but you would not recognize it from the facade. On the outside, the building looks like a hotel!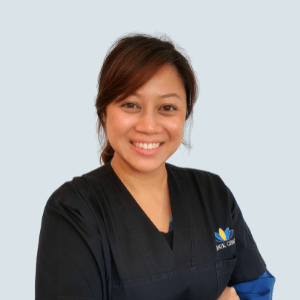 Genesis Life Care Centre specializes in stroke rehabilitation and dementia care. The centre also offers short-term rehabilitation care for people recovering from major surgery. Genesis began its operations back in December 2018. When its doors first opened, Genesis was the first of its kind full service hotel catering for the aged. Before the re-model, the premises
was operated
as a boutique hotel. It has since been re-purposed into what's become Malaysia's best care facility. The sprawling 45,000 square feet facility maintains its hotel like interior. On the interior, it exudes a resort like feel throughout the facility. The helps its residents feel relaxed and at ease.
That's part of Genesis's philosophy as described by its co-founder, Dr. Sue Ling. "Our residents need to feel happy about the place they live in every day".
She added that its residents experience a renewed sense of dignity being in a conducive environment
.
Re-designing a hotel into a care facility
Working out of hotels, they hope to remove the stigma attached to sending relatives to care homes. This is important when caring for them at home is no longer an option. "We've created a place that our residents can feel at home in. Their families can rest easy knowing that their loved ones are in good hands", said ceo Dr. Lyndon Thomas.
"We allow our residents to customize their living spaces by picking and choosing their environment
.
From choosing the colors of their walls and relocating furniture, we go to great lengths to give them a sense of belonging to their surrounding", he added
.
"We want our residents to make this their home and we're working within the facility to provide them with whatever they need"
.
A professional nutritionist prepares all the residents meal plans
The services within the facility
are operated by
doctors and qualified nurses. All the meal
are planned by
Genesis's resident nutritionist. This ensures that the nutrition of all its residents are optimal.
A resident psychologist, physiotherapist, and a range of other healthcare professionals also supports its service offerings
.
The rooms in Genesis all come complete with a tv, en-suite baths and air-conditioning. Additionally, residents have nurse call buttons
conveniently
placed by their bed side. This allows them to request for help when required. A resident doctor is available on premises every day. This ensures all its residents medical needs attended to.
Dr. Sue explains, "at full capacity, Genesis is capable of accommodating up to 100 residents. We are reaching full capacity in Klang due to our very affordable pricing options. We cost less then what it would to house your loved ones within a bungalow type old folks home. Here, you have access to a full complement of medical professional services".
For more information on the range of services at Genesis, call 012-3210457. Visit them at www.genesiscare.com.my